32nd Annual* Hudson River Raft Trip
Saturday, June 11, 2022
(Thursday June 9 - Sunday June 12)
Golfing on Friday and Saturday for others ;)
Rafting on the Hudson River in up-state New York (Indian Lake, NY)
* Missed 2 years due to Fuc!ing COVID-19!

About this Trip...
Every year my friends and I take a raft trip down the Hudson river in upper NY. The Hudson River is 16 miles of continuous class 3 & 4 white water. Good non-stop river! Great for beginners! We stay in 3 bedroom condos from Thursday through Sunday.
We arrive Thursday afternoon, do a "little bit" of partying that day and into the evening. Friday we golf or do some biking. Friday night repeats Thursday night. Saturday we raft. Saturday night repeats Thursday night. Sunday we clean, pack and drive home - stopping to do some spelunking on the way (off I87S).
If this sounds like something that may interest you, I invite you to join our trip. Groups of 6 or more can get their own condo!
Trip Cost: $80 (rafting) + $135* (condo)
(* We split the cost of the condos... usually about $125-$135 pp)
Sorry, ladies, this is a "guys-only" trip... we still think we're young ;)
"White Water Golfing"?

Family owned and operated since 1945, Cronin's is a challenging, top rated 18-hole 6,121 yard, par 70 course. Newly designed holes complete the front nine with a true test of golf. Our back nine takes a few extra strokes to complete.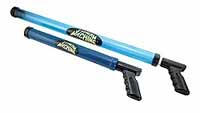 ---
---
Page Mangled by Chip Dyer, October 10, 2021.
Check out my Home Page